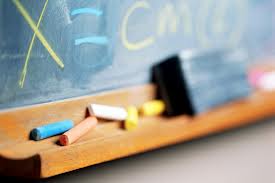 Vancouver Canada is consistently being recognized as one of the top cities in the world for livability and our award-winning professionals at YourHomeTeam are here to help make your move into or around this thriving city as perfect as possible. As a new homebuyer, you have a lot of things to consider: commute times, neighborhood safety, culture, and price. If you are raising a family, the school system near your new home should also be a top priority. Luckily for you, the city has many of British Columbia's best private, public, and French immersion schools right here on the westside. We have properties for sale near many of these extraordinary institutions, meaning you can trust that your child is getting the best education available near your new home.
Premier Public Secondary Schools on Vancouver's Westside
The westside of Vancouver is one of the most preferred areas to live in the city. Its proximity to the university, eclectic culture, fine dining, and beautiful parks, as well as its ease of access to beaches and downtown have made it a top destination. The local public high schools in Vancouver's westside have also proven to be top tier. While there are many public schools to choose from, a few in particular stand out on the Fraser Institute's annual high school rankings list. University Hill, Prince of Wales, and Lord Byng Secondary School consistently find themselves ranked in the top of the list. Several other public secondary schools in Vancouver's westside also offer high-quality education to prepare your children for their future goals and aspirations.
British Columbia's Best Private Secondary Schools in Vancouver's Westside
If your child is wishing to pursue a private school education, then moving to Vancouver may have been the best decision you ever made. The city's best private high schools are in Vancouver's west side, and some of these schools have proven to be the top educational institutions in all of Canada. The York House School, an independent girl's school, and Little Flower Academy, also a girl's school, share the top honor of being named the best schools in all of British Columbia according to the annual Fraser Institute rankings. In addition to these two, five other westside private secondary schools (Crofton House, Collingwood School, St George's, St John's, and West Point Grey Academy) are consistently in the Fraser top ten. Among the remaining excellent private institutions in the area, there are numerous premier French immersion secondary schools on Vancouver's westside.
There is much to consider when purchasing a new home, and the school your child will be attending is of utmost importance. We at YourHomeTeam are not only here to help you find your dream home but also to make sure your new life in a new neighborhood is perfect on all accounts. Whether you are searching for the best private, public, or French immersion high school in Vancouver's westside, there are plenty to choose from and we are eager to assist you in anyway possible. Visit the links below for a map of some of the schools on the westside as well as the complete Fraser Institute secondary school rankings, and don't hesitate to contact us, YourHomeTeam, with any other questions you may have!
Helpful resource links:
Map of Vancouver Neighborhood Schools