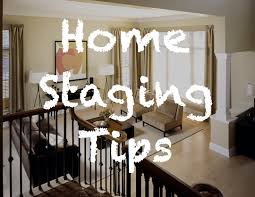 To sell a home in Vancouver can seem like a daunting task, but it doesn't have to be.  Your HomeTeam, your Vancouver Realtor, has been in the Vancouver Real Estate business for years, and by now we are very familiar with how to best stage your house for potential buyers.  The list of Vancouver home evaluation tips and tricks are endless, but by starting with these six simple tasks you can easily make your home show quality in no time.
Preparing to Sell your Home in Vancouver? Get Rid of Clutter!
After living somewhere for a period of time, it is easy to get comfortable and allow for belongings to accumulate.  Before putting your home on the Vancouver real estate market you should put in a few solid hours eliminating all of the small belongings that can pile up in a home.  Throwing out old newspapers, organizing your kids' toy shelf, and removing signs that you have a pet are all a quick and easy start to making your home show quality.
Put Every Room to Use for your Vancouver Home Evaluation
As people enter your home to evaluate whether it is right for them or not, they are also looking for ideas on how to use the space efficiently.   If there is a room in your home that you have not put to good use, make it look like you have! Turn that small nook into a reading corner.  Spruce up your mudroom with some plants and chairs.  The opportunities are endless!
Increase your Home's Lighting
Any Vancouver realtor will tell you that one of the keys to making your house seem larger, cozier, and more inviting is to have plenty of light. For every 5 square meters you should aim for 100 watts of light.  Additionally, having multiple light sources in each room will really make your home seem open!
Repaint your Home with Neutral Colors for your Vancouver Home Evaluation
If your walls are currently painted in loud or edgy colors, consider repainting to more neutral tones.  Whites, tans, and even lighter hues of blues and green are friendlier for potential buyers.  If your walls are already fairly neutral, consider putting on a fresh coat of paint to make your home shine even more.
Want to Sell your Home in Vancouver fast? Dress it for Guests!
When potential buyers visit a home, they want to see themselves in it.  As such, it can sometimes be helpful to dress your home to entertain.  Set the dining room table nicely as if you were hosting a dinner.  Rearrange furniture away from the walls and into a more conversational orientation.  Simple adjustments like these will help folks envision how life in their new home may be.
One Final Tip from your Vancouver Realtor: Replace Family Photos with Art
After living in your home for awhile, you have likely accumulated countless memories – some of which may have taken the form of family photographs.  While this one may be tough swallow, shelve these priceless pictures and replace them with art or nothing at all.  In conjunction with the previous tip, folks want to see themselves in a potential home.  Staring at pictures of you may block their Vancouver real estate dreams.
Your HomeTeam understands how difficult it can be to sell a home.  Not only can it be an emotional investment but the work that goes into preparing your home to sell can also sometimes seem overwhelming.  But it doesn't have to be!  The above six tips are cheap and easy ways to start making your home magazine quality for any potential visiting buyer.  Check out these expert sources for even more tips of the trade:
http://www.hgtv.com/shows/designed-to-sell/15-secrets-of-home-staging-pictures
http://money.usnews.com/money/personal-finance/articles/2014/04/11/10-keys-to-home-staging-on-a-budget
http://www.forbes.com/sites/learnvest/2015/05/01/6-simple-yet-effective-home-staging-ideas-under-40/#63078c9738d9
Of course, the professionals at Your HomeTeam are also only an email, phone call, or visit away when you are getting ready to put your house on the market!
Call  (604) 808-HOME(4663) or email: info@yourhometeam.com