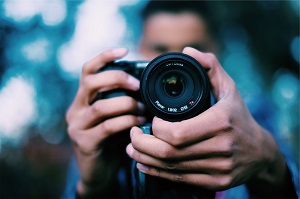 Eighty percent of real estate home buyers start their home search online, so your home's "internet appeal" or how good your home looks in online photos is taking over as the top way to make a good first impression.
The Internet has become an irreplaceable tool for selling homes in Vancouver and across the world. Real estate listings with a professional online profile is the first step to successfully selling your home. High-quality photography is perhaps the biggest component of top tier real estate listings. We, YourHomeTeam, hire and work with experts who specialize in real estate photography to capture and optimize the look of your home.
Here are a few key photography tips:
Preparing and/or Staging Your Home Will Make All the Difference
When selling homes in Vancouver, every real estate agent will tell you to put a concerted effort into preparing and/or staging your home prior to photos. Buyers want to be able to see themselves in the home they are buying, so do your best to make the space appealing and inviting to the widest market. Start by depersonalizing the space – eliminating things like toys, signs of pets, holiday decorations, and too many family photos. Next, de-cluttering will make your home seem much more open and available to the buyer. Clutter shows up twice as much in a photo than it does in person. For example, remove magnets from the refrigerator and excess items from counters and table tops. We, YourHomeTeam, routinely assist our professional photographers during photo sessions to move items such as: area rugs in order to highlight beautiful flooring, kitchen counter appliances or accessories to create cleaner lines, bathroom essentials to reduce clutter, and small furniture to open up the room.
Let in the Light
Aside from de-cluttering your home, brightening it up is the next most important thing for good real estate photography. The priority here should be to let in as much natural light as possible and then turn on light fixtures for accents.
Angles and Composition
Ideally we like to capture the entirety of each room to reflect the layout and essence of the home. But we also like to emphasize the best features in each room. In certain cases, with the right angles, close-up shots that display details can be warranted. If you have intricate woodwork, a unique fireplace, or anything else that may separate your home from the rest on the market, it may be advantageous to showcase these features. Photos that emphasize each room's selling point, whether it is the natural light in the room, the spaciousness, or the cozy nook in the corner, will make buyers curious to see more.
Use Landscape Orientation For Optimal Viewing
Real Estate photos should be shot in the horizontal or landscape orientation whenever possible. The human eye sees the world in roughly 4:3 aspect ratio, so our brain finds the horizontal/landscape view more pleasing. When we upload real estate listing pictures to MLS, horizontal photos fill the screen best.
Photo Touch Up
After the best photos are selected, they may need a bit of tweaking. Hiding small distracting elements such electronic wires, or brightening a room that looks dark, will help make the photo pop.