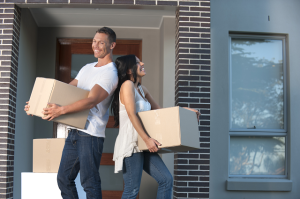 Buying real estate in Vancouver can be a daunting task for first time buyers given the prices and fast pace of the market in this city. To help first time buyers, there are a number of government-sponsored programs available to provide assistance, and these programs are especially helpful in Vancouver real estate. Here are some programs available to first time buyers that you can familiarize yourself before entering the market.
The Home Buyer Plan (HBP) allows Canadian first time buyers to make RRSP withdrawals up to $25,000 per person ($50,000 per couple) for the purchase of their first property. They must intend to live in the home as their principal residence within one year after buying it. Home buyers who have used this program before may be eligible to use it a second time if they have repaid their RRSP and have not owned in the last 4 years. For more details check out the CRA website.
The First Time Buyers Program is a provincial government program that reduces, and in some cases eliminates, the property purchase tax (PPT) that buyers must pay when they purchase a home. Currently, qualifying buyers may receive full PPT exemptions on homes valued up to $475K and partial exemptions on homes from $475K to $500K. For more about the First Time Buyers Program click here.
The Canadian Mortgage Housing Corporation provides CMHC Mortgage Loan Insurance that helps buyers get into the market by allowing them to put down an affordable down payment. However keep in mind that this insurance is expensive. For example, with a 10% down payment the insurance will cost 2.4% times the amount of the mortgage. If you only put down 5% then the insurance will cost a whopping 3.6% times the amount of the mortgage. Therefore, we recommend that buyers try to put down at least 10% or more even if it means borrowing part of the down payment from family. See more details about the CMHC Mortgage Loan Insurance here.
The Home Buyers' Tax Credit (HBTC) is a federal income tax credit for first time buyers to claim when they file their year-end tax returns. They can claim an amount of $5,000 for the purchase of a qualifying home acquired in 2015 if they did not live in another home owned by them in the current year or any of the four preceding years. The calculation involves multiplying the lowest personal income tax rate for the year by $5,000. For the 2015 tax year, the maximum credit is $750. Learn more about the Home Buyer's Tax Credit here.
The programs described above are the most popular government-sponsored offerings available to first time house or condo buyers. Our real estate team works with many first time buyers in Vancouver and helps walk them through the process so they understand exactly what steps are ahead and how much everything will cost so there are no surprises. We sit down with first-time buyers and together go through our proprietary tool that automatically calculates and provides line-by-line details of all the costs that a specific buyer will pay for a specific property, including mortgage payments, taxes, strata fees, insurance, legal fees, bank fees, transfer tax, utilities, etc.
Here is what one of our first time home buyers said about us:
"We approached Sue about being our realtor and thankfully she came along with a fantastic group of people. Annette, Jeanie and Tennyson – everyone at YourHomeTeam – all played a significant and important role in the hunt for our first place. It was a lot of fun getting to know each of them, as they each brought valuable and vibrant perspectives to things. How they operate as a team is really the best part about them. And while you are their client, you also feel a part of the team, and the team goal is to buy you a home! They are also forthright when you need it, and tenacious when it matters most. I would absolutely recommend YourHomeTeam to any of my family or friends looking for a realtor" ~ Royce & Nick
Our team members are ranked in the top 10% of Vancouver realtors, and we would love to help you buy a home in this exciting city. Please don't hesitate to call us at 604-808-HOME (4663) or email us at info@yourhometeam.com