Invest in Real Estate
How lucky we are to work, play, and be able to invest in Vancouver, often voted one of the most beautiful and livable cities in the world. With annual immigration of over 40,000 people, it's no wonder that we are considered one of the best places to invest in real estate for the long term.
The average price for a Greater Vancouver house in 2000 was about $400,000 compared to approximately $1.4 million today, thus a 5% down payment back then would have brought a return of a million dollars or 5000% in just 15 years. While Vancouver has experienced a particularly strong market as it's emerged as a major global destination, if you ask any retiree anywhere in Canada what their single best investment has been in their lifetime, most will answer real estate regardless of their location.
Find an investment property here
Why choose real estate to secure your financial future?
In a word – LEVERAGE! Where else can you put down as little as 5% and have someone else (financial institutions) put up 95% of the money? As a result, you can limit the downside risk while controlling the whole property and all of the equity as it grows. Furthermore, by renting it out, you can have someone else paying all the costs, including the mortgage, property tax, and insurance. We believe there is no better way to save for your future and retirement, and to help secure your children's future too.
Increasingly, more people are choosing to invest in real estate as an asset class rather than stocks, bonds, gold, antiques, art, stamps etc. since the performance of real estate has outperformed them in many cases.
There are several approaches to investing in real estate
Our team will work together with you to understand your situation, your goals, your level of interest in adding value to the property, and the degree to which you want to be hands-on or hand-off. Then we'll collaborate to choose an approach that is right for you based on your financial objectives.
For example, there are various types of creative financing available, depending on the size of your down payment and individual circumstances. There are also different kinds of properties to target, from lock-and-go condos, to low-maintenance townhouses, to multi-family buildings that require more ongoing upkeep.
YourHomeTeam has helped countless clients to invest and grow their assets to spectacular success. We can help you too. Let's talk today and make a plan to build your estate through investing in real estate, one step at a time.
Investing in real estate requires finding the right property
The investment process involves looking for a desirable property in a location where vacancy rates are low, negotiating the best price, financing creatively, and managing or having it managed for some time into the future.
We often recommend properties where the new owner can add value by making improvements. With our full service approach and our network of professionals, we can help facilitate large and small upgrades to increase the value of your property.
See Our Featured Listings
AddValue Analysis™ for investment properties
It's not always necessary to renovate an investment property; however, those who are willing to put in the extra time and money for updates can often get a better upfront price by purchasing a property that needs a little work and then adding value themselves. This is another way that our AddValue Analysis™ service can help assess potential investment properties in order to identify if/where/how you can add value.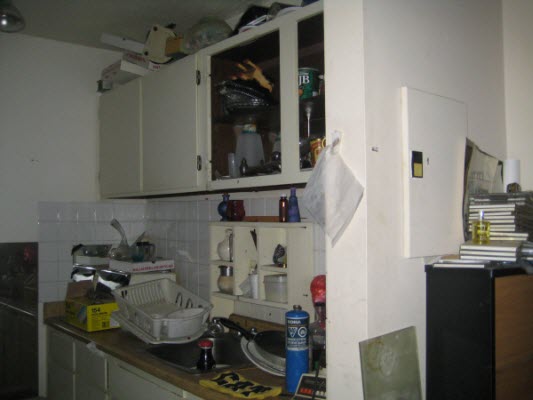 Before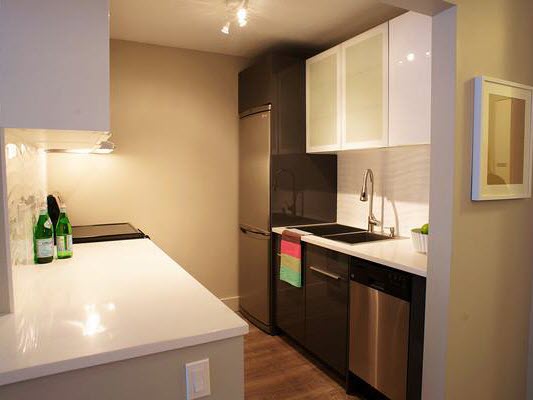 After
YourHomeTeam assists a wide range of investors
We assist investors with all types of budgets, to research, analyze, negotiate, and finance Vancouver income properties that offer sound return on investment. In fact, all of our team members hold a range of investment properties in British Columbia and abroad so we have personal, first-hand knowledge of all aspects of real estate investment, from forecasting cash flow, to managing tenants, to handling taxes, we've done it all.
Our investment clients include out-of-town buyers, new immigrants, commercial investors, individuals, or families seeking a second home for rental income. We also offer proprietary tools to help you estimate upfront costs and track monthly revenue and expenses in order to determine ongoing return on investment.
New immigrant investor story
We have helped many new immigrants, from various parts of the world, including Asia, Europe, and South America, get their start in the local market.
For example, ten years ago we were approached by a single mother who had just arrived from Eastern Europe with literally the clothes on her back. Her path to Canada had been a very difficult one. In fact, she had to leave her young daughter behind in Europe for a year while she worked hard to establish a home and job in Vancouver. Although she didn't have a down payment or a high-paying job (she was working as a cleaning lady) she had three things going for her: she wisely understood the value of real estate investment; she had exceptional work ethic; and she had a clear, long-term vision. After meeting with her, our team recognized she was a serious, astute investor so we brought in creative financial specialists to help her qualify for her a mortgage based on her first full year of income. We found her a fixer-upper property on Vancouver's east side with excellent investment potential. She did most of the updates (painting) and repairs herself, and rented out a spare room to help pay for other upgrades. After a few years, she came back and asked us to help her find a second property, and a few years later she returned to us for a third, this time on the west side. Today, she and her young daughter have Vancouver real estate investments worth nearly $2 million. She recently said to our team: "In the time you spent working with us, we have renewed our humanity and our dignity…thank you."
Call us today for an investment counselling appointment