Commercial Real Estate
We offer a highly-successful boutique commercial real estate division focused on multi-family, land development, and office/retail/industrial investment properties, as well as waterfront hotels & resorts.
---
"After listing with other commercial agents who were unsuccessful in selling our waterfront hotel, we eventually listed with this team and they immediately started bringing serious, qualified buyers. Within 30 days we had many serious inquiries and site visits, within 60 days we had an accepted offer, and within 90 days we had completion, and the final selling price was higher than the previous commercial agent's asking price. So we would definitely recommend them to others (and already have)!" –  Past Owners of Sand Pebbles Hotel, January 2016
---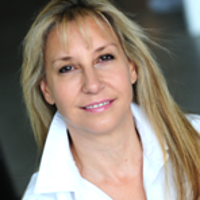 Annette Saliken, MBA, BSc.
Annette is a professional marketing consultant and real estate advisor committed to delivering customer service excellence. With over 20 years of strategic marketing and business consulting experience, she transitioned into real estate to become a successful marketer of residential and commercial real estate properties and an investment advisor. Annette is also a multi-published author of sustainability books and real estate articles, and has appeared on various lifestyle television and radio shows. Her non-profit community work has included serving on the board of directors for Cystic Fibrosis Canada. In the commercial realm, she specializes in waterfront hotels and resorts as well as multi-family properties and land development sites.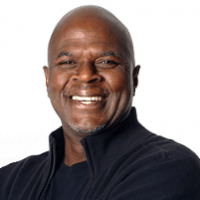 Tennyson Haughton, Realtor, Investor, Developer, 20+ yrs
With his rich, diverse real estate background, Tennyson is a highly-sought property expert and investment advisor. During his 20 years in this business, he has been involved in all aspects of real estate, including financing, remodeling, marketing, property development and project management. He has achieved top industry awards, including the coveted Medallion Award, year after year. Tennyson served on the Directorate of the Real Estate Board, made media appearances, and conducted community seminars on real estate topics.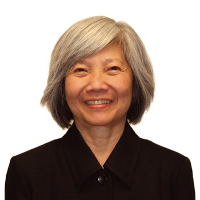 Mercedes Wong, CCIM, FRI, RI
A dynamic leader with an unparalleled understanding of real estate development, Mercedes is an acknowledged industry expert in the marketing, selling, and leasing of multi-million dollar projects of all types. She also works tirelessly to support non-profit organizations and social programs that benefit the homeless. Her successful career has spanned over 30 years. She is currently Director of Aboriginal Mother Centre Society. Previously, she was Executive Vice President at Coldwell Banker, President of the Rotary Club of Vancouver Fraserview, Director of Real Estate Institute of Canada Greater Vancouver Chapter, and Executive Producer for Real Estate 101tv.